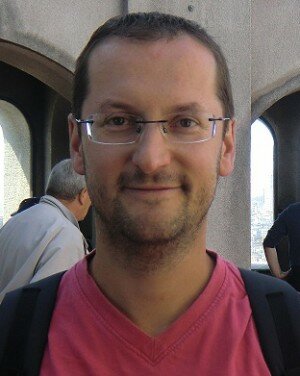 Research Engineer
Universite d'Aix Marseille
Email - Patrice

Patrice is a research engineer at the Children Timone Hospital, Marseille. He obtained a PhD in Molecular and Cell Biology in Strasbourg (IGMBC), in the field of molecular embryology and genetics. After a post-doc on plant biotechnology, he contributed to the creation of a private company, before turning back to human genetics, therapeutics and clinical research in 2003. He conducted the European Progeria clinical trial, and was assistant coordinator for the NMD-Chip European project.
Beside these activities, he's strongly involved in the nurses formation, and teaches embryology, molecular and cellular biology as well as genetics, at different levels. In 2015, he adapted the american version of Genetics for Dummies (Wileys) into French, who was published in February as "La Génétique pour les Nuls". Since then, he also published different pedagogic books for French nurse's students.